Detailed agenda of the workshop on Cognitive and Behavioral Screening of Rodents and How to Apply the 3Rs Policy in This Research was announced.
If you are interested in participation, please register through the online form. The registration closes February 7th, 2019 and it is free of charge. Feel free to spread this information together with the invitation to your colleagues at your institutes!
Download workshop invitation here.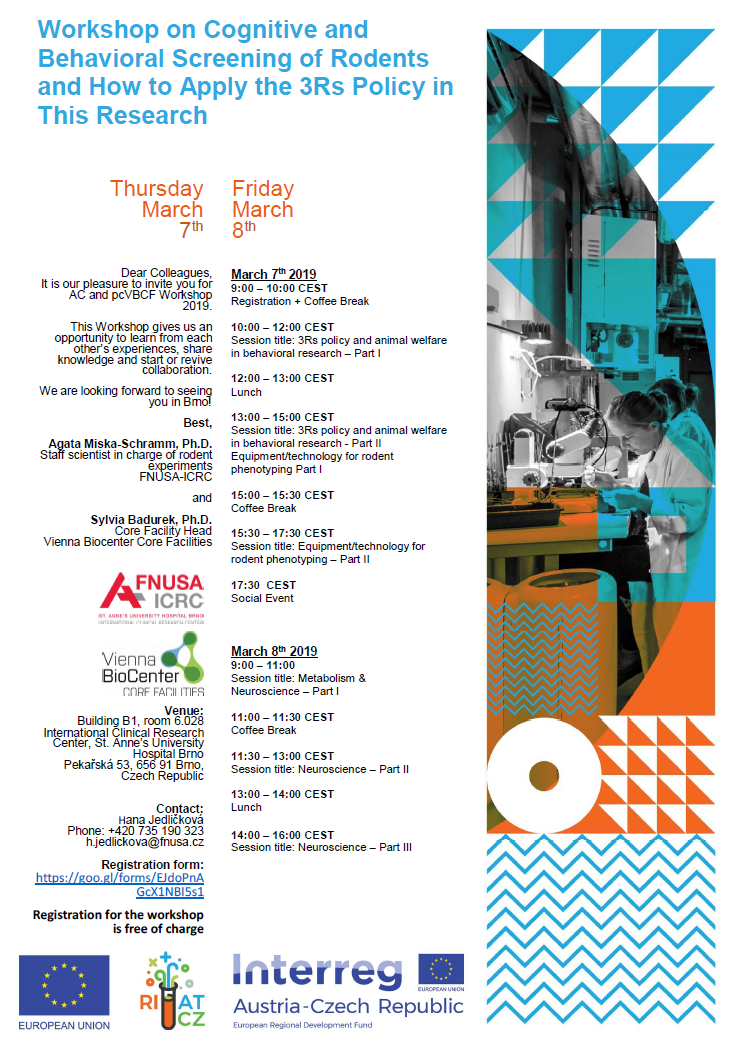 ​