Events organized within the project RIAT-CZ
Within the project RIAT-CZ we have organized several workshops focused on mutual knowledge exchange among experts in the AT - CZ cross-border region in respective fields of expertise. The events were supported by the programme Interreg AT-CZ V-A, project RIAT-CZ, No. ATCZ40.
RNA Seq Workshop
Best Practices for Behavioural Screening
and Metabolic Measurements on Rodents
Modern Techniques in Molecular
Biology and Genome Engineering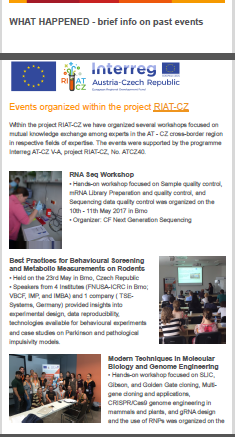 CF Preclinical Phenotyping will host an INTERREG RIAT-CZ workshop Behaviour Screening of Rodents and How to apply the 3R Policy in this Research together with the International Clinical Research Center (ICRC) in Brno, Czech Republic on May 23-24. Registration will be open soon.
CF Protein Technologies will host an INTERRET RIAT-CZ workshop Modern Techniques in Molecular Biology and Genome Engineering on July 18-20. Registration will be open.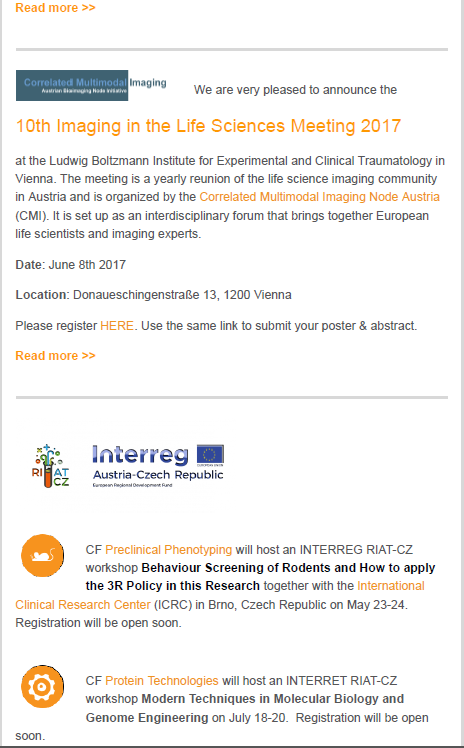 ​

---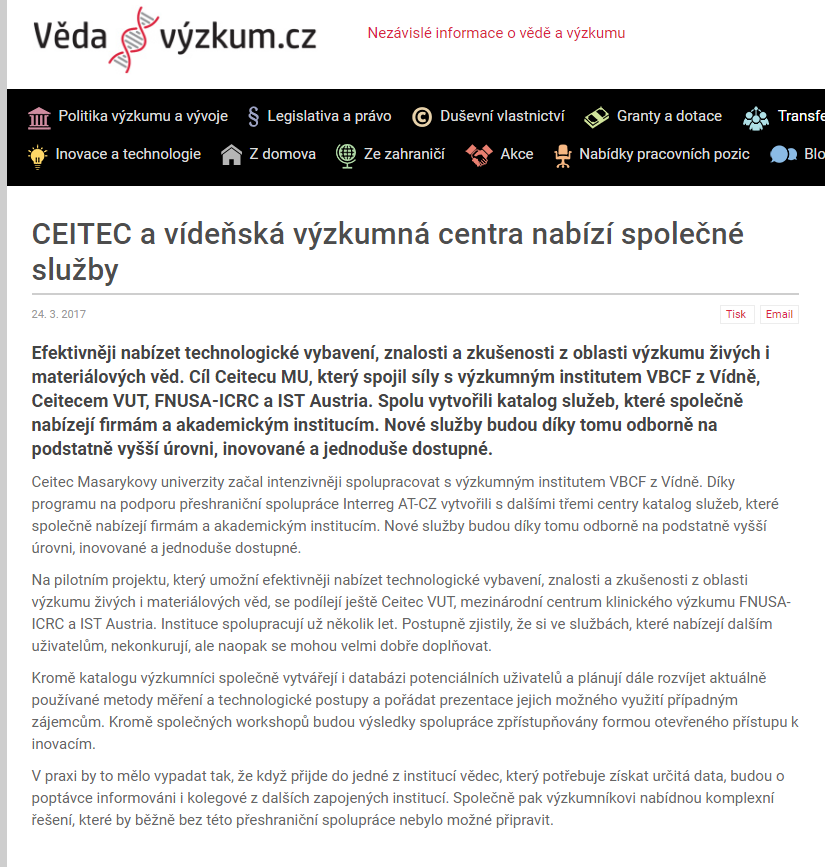 ---
---
On the 14th November 2016 the project RIAT-CZ was officially started by the kick-off meeting. The importance of the project was emphasized by the participation of several distinguished guests such as Armin Mahr (BMWFW) and Jan Sechter (Czech Ambassador in Austria) who stressed the necessity of research infrastructures and their strategic importance to stay at the forefront of both basic and applied research.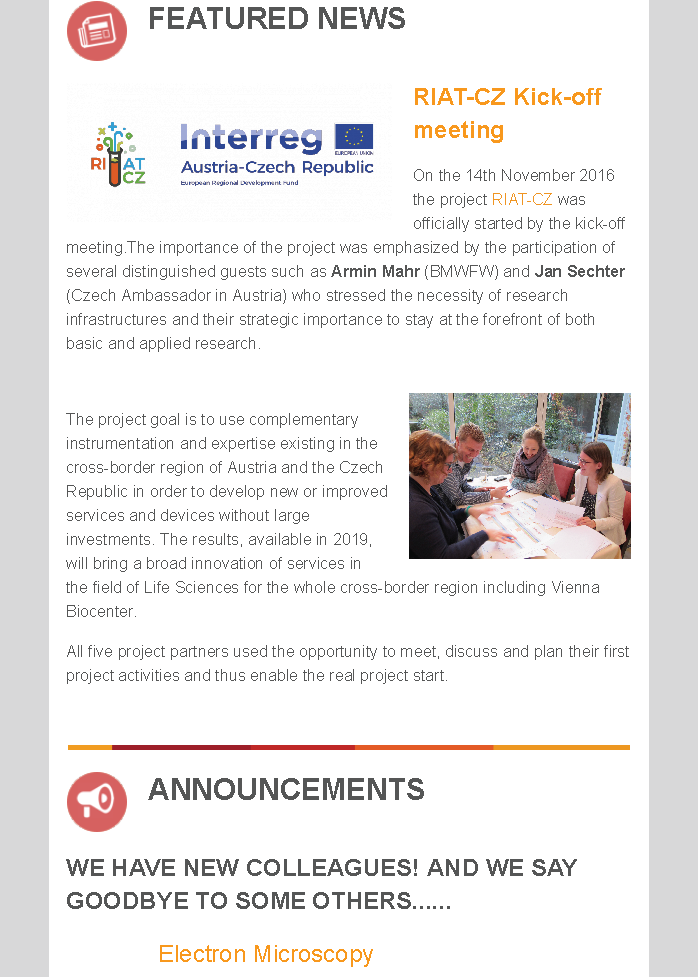 ---
VBFC Newsletter October 2016
---
The catalogue of services that will be jointly offered to corporations and academic institutions will be compiled by CEITEC Masaryk University in co-operation with the VBCF Research Institute of Vienna and three other partners.
---